Luxury Handbags Brands list:- Handbags, purses, or clutches in whatever name you call them, these fashion items are admired by every woman in the world. In the fashion world, there are so many brands all around the world making handbags, that it is difficult to pick one favorite. Some bags are created only for high-end fashion stores, while others are designed for daily use and to complement the urban elegance. Here is a list of the world's most expensive handbag brands for a special occasion.
Read More :- Fashion
Luxury Handbags Brands list
1. Chanel
Right now the most expensive brand of handbags is Chanel. The brand was established in 1909 and just a year ago it celebrated its centennial with a collection of amazing creations. From the very beginning, this brand has been so competitive that there is no sign of slowing down. The extreme popularity of this brand is because of its perfect approach to grace and sophistication without pushing towards any limits. Chanel's handbags are usually highly expensive than any other thing, but they are enormously popular among celebrities because of their stylish and classic design which is subtle and truly beautiful.
2. Fendi
Fendi is another iconic in the industry of fashion particularly in the world of handbags. This is an Italian fashion brand for luxurious items, established in 1925. This brand has an incredible collection of "baguette" handbags which are perfect carry for any occasion. Fendi handbags are of various sizes and designs and they are made of personalized or unique materials like white lambskin or black crocodile leather. Because of its exquisite materials, the price of these bags is starting from $28,000.
Top handbag brands in the world
3. Hermes
Hermes of Paris has been the world's one of the most popular company of luxurious goods, particularly in leather fashion, magnificent perfumes, ornaments. Being found in 1837, this brand made exotic handbags by using premium leathers from all around the world. Some handbags made by Hermes require special mention, for example – the Kelly bag, which was initially a saddle holder, but later it was redesigned and gained popularity because of the actress and Princess Grace Kelly. Another incredible creation of is brand is the Brikin handbag which got its name from the well-known actress Jane Brikin.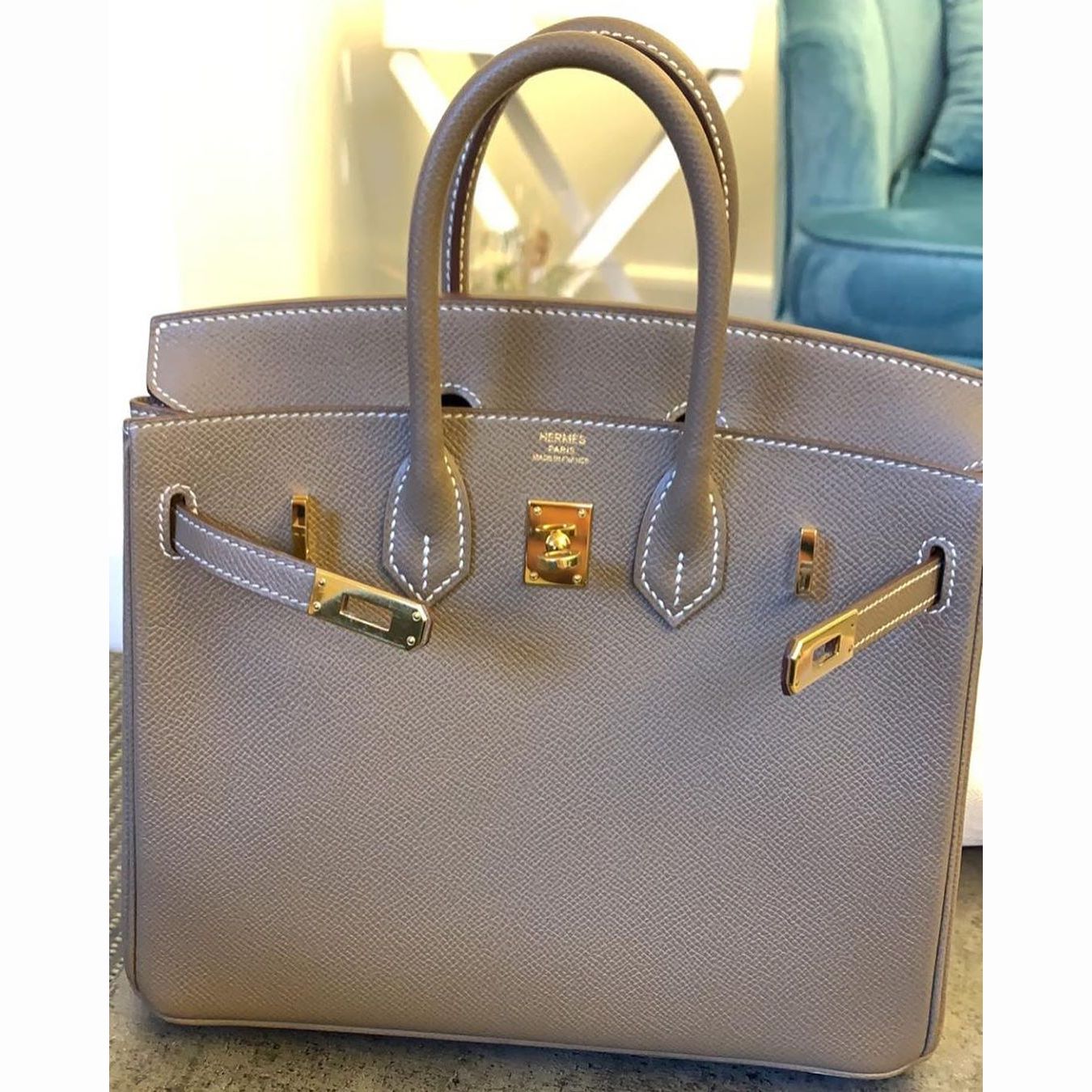 4. Hilde Palladino
Another popular brand in the world of handbags was launched by Palladino in 2001 which was highly praised in Italy. From the very beginning, this brand started to gain its popularity as every single handbag was carefully designed with flawless detailing. Since then most of these handbags are only available in high-end stores. Palladino handbags are created in Italy to protest against cheap labor and mistreatment. From the huge collection of Palladino, the Gadino Limited Edition Bag is one of her most notable work, which was made of white crocodile skin and decorated with 39 diamonds on the clutch with white gold.
5. Louis Vuitton
Louis Vuitton is an iconic French fashion house that has been rocking the international fashion industry since 1854, and soon the initials LV became a symbol of lavishness and classic taste. Nowadays this brand stands for a variety of things, but their delicate leather items made this brand name world's most priceless brand in the luxury business for the past six decades. The secret behind their never-ending success is its innovative ideas. For example – the New Age Traveler handbags combine phone cables with leather. Another most expensive handbag launched by this brand was LV Tribute Patchwork Bag, launched in 2007. Though this bag was highly criticized it was in high demand.
6. Prada
Prada is an iconic fashion brand that has been excelling in the world of fashion with remarkable creations, from the time it was introduced by Mario Prada back in 1913. This brand has always been in high demand not only for their exclusive handbags but also for fashionable clothes, breathtaking perfumes, and other items. The uniqueness of their design is the thing that bound you to appreciate their items. When a Prada signature is seen one can be assured that the materials used are always top-notch.
Check the Luxury Handbags Brands list and buy any of one from them.